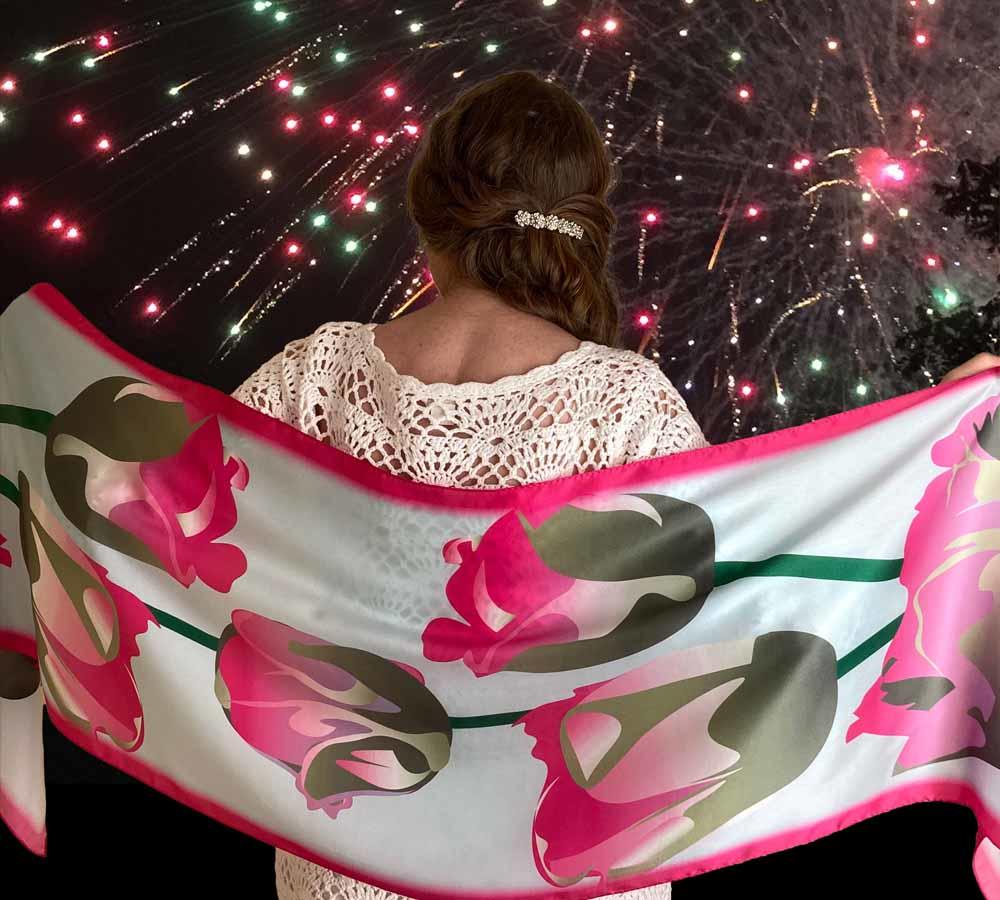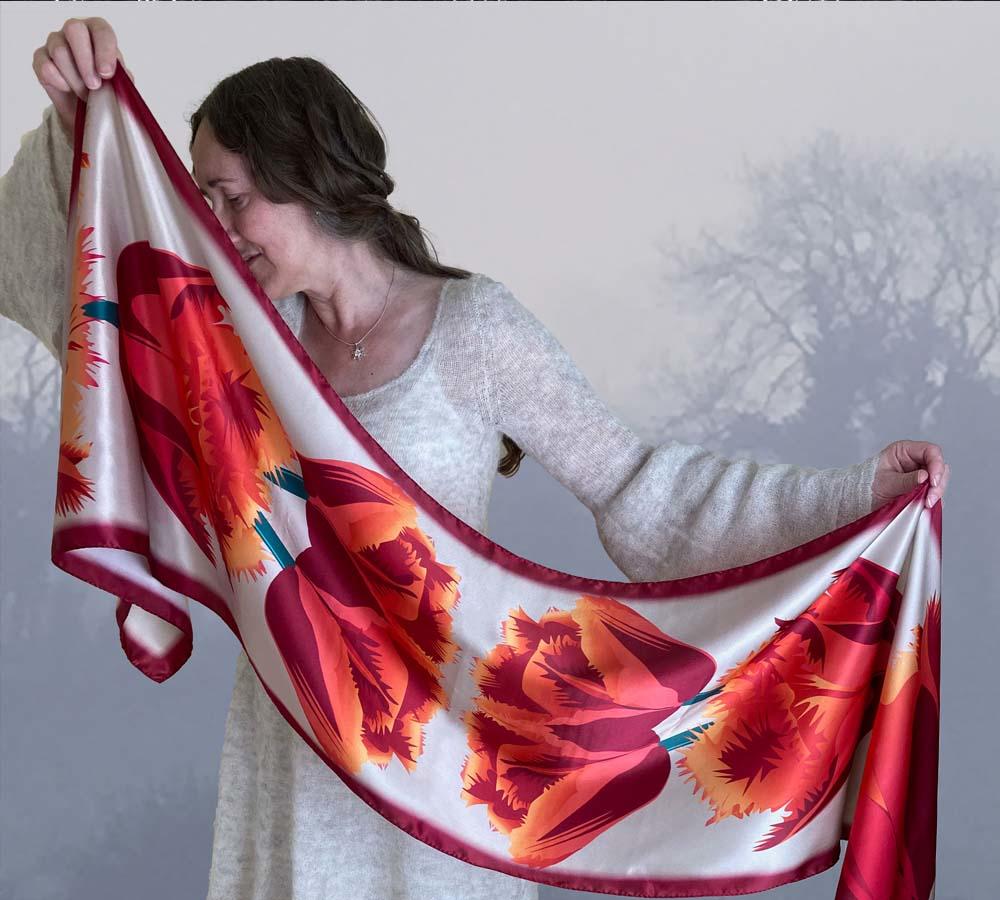 Beautiful Wearable Art
My art is inspired by nature and the experience of things of beauty from around the world and across the centuries. My love of silk and my artistic expression have come together in the creation of this collection of luxurious satin weave 100% silk scarves. They are limited edition art on silk with a certificate of authenticity signed by me, the artist, and presented to you in an elegant gift box. I also have open edition fine wool and silk scarves available for the Autumn/Winter 2022 season.
All my scarves are designed and made in the UK.
I believe, as Keats so beautifully put it, that 'a thing of beauty is a joy forever' - so wrap yourself in art and take the beauty with you.
Beautiful Wearable Art...
Luxuriously soft silk satin scrunchie and headband set...