Wrap yourself in art and take the beauty with you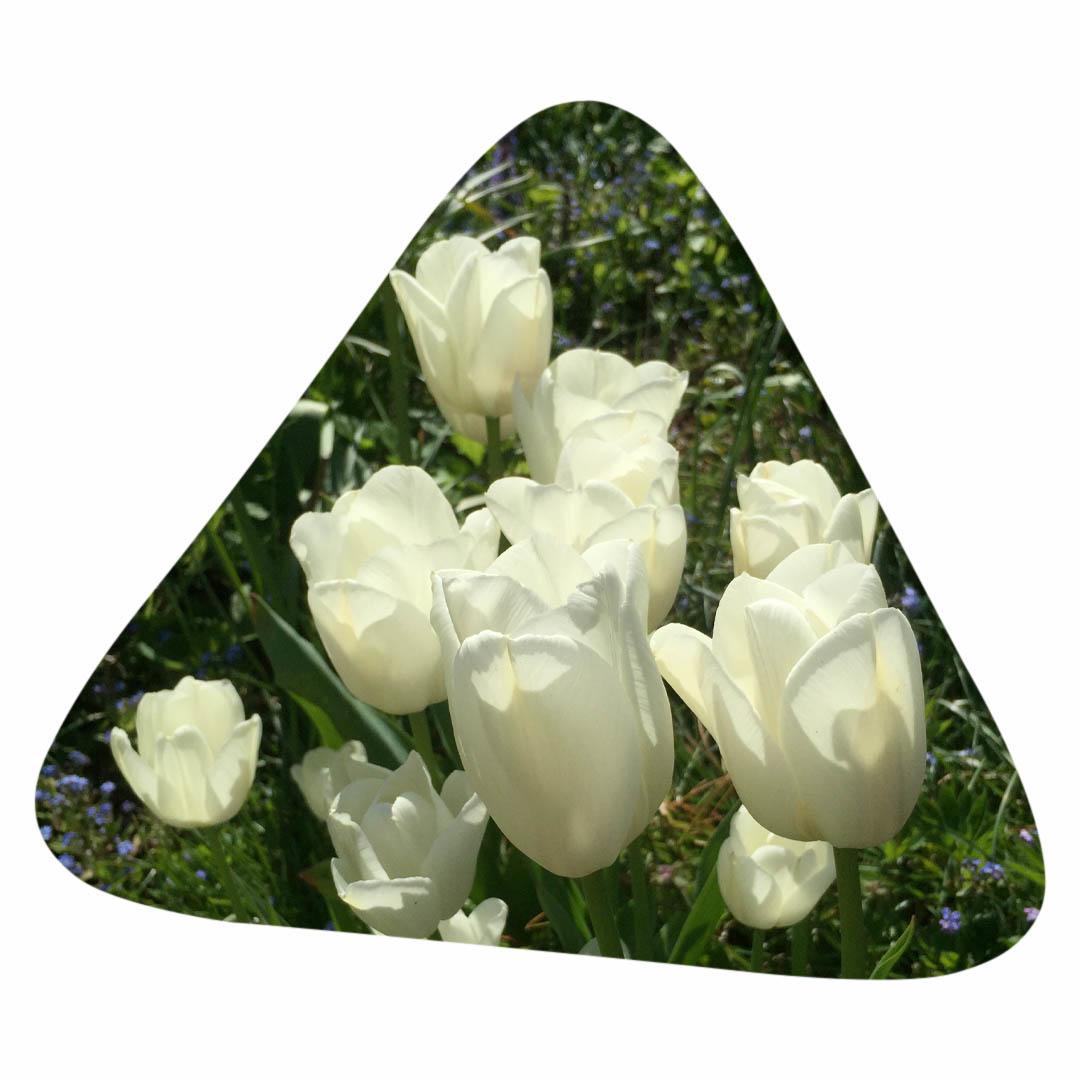 This design was inspired by the brilliance of sunlight filtering through the translucent petals of these white tulips. They glowed like carved alabaster vases. There's an understated elegance about tulips, and indeed shades of white.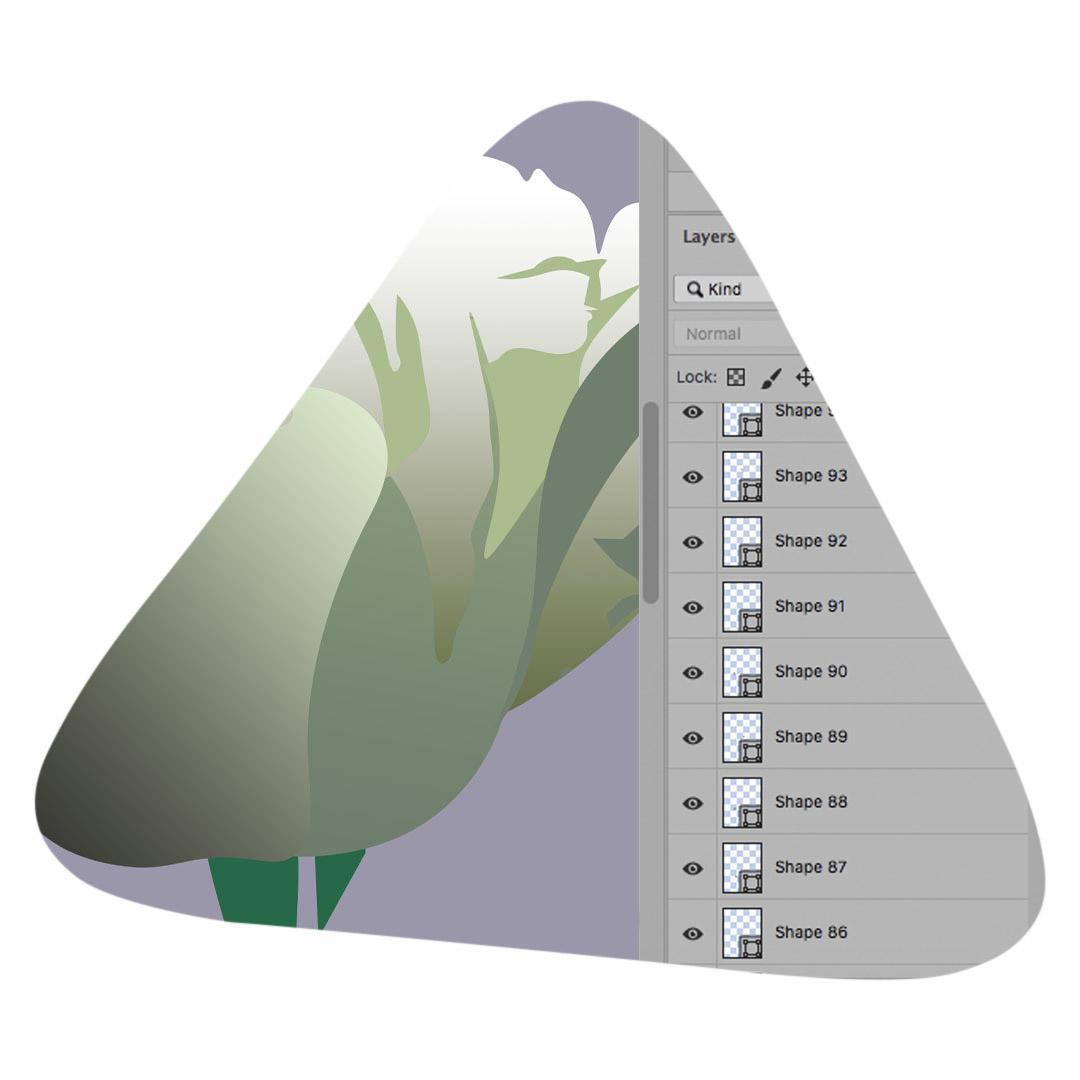 I was inspired to capture the inner glow and the subtle shadows falling on the delicate petals. I start with observation of the shapes and form of the tulip. The artwork for each flower is composed of many hand-drawn shapes, which are carefully shaded to create form and interest.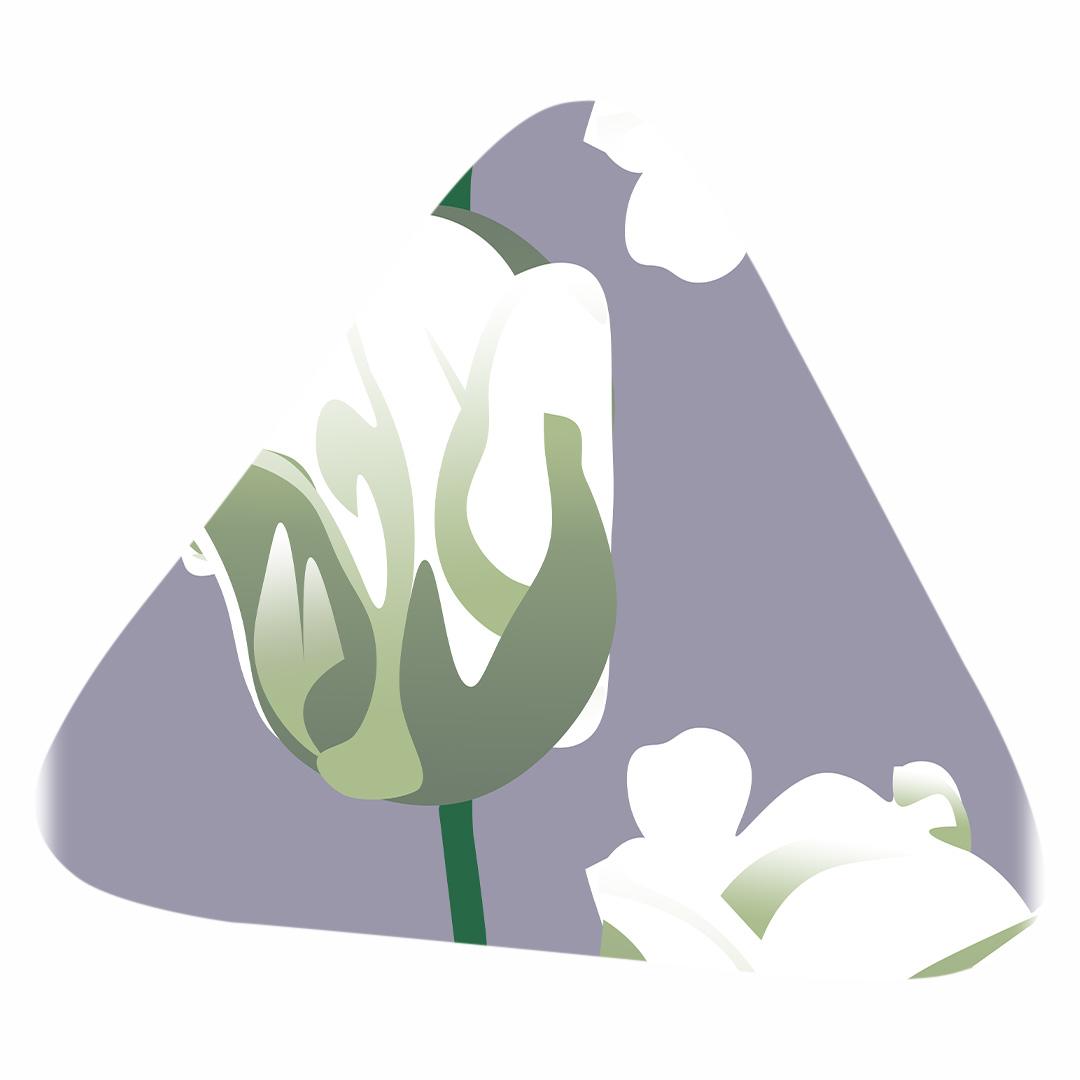 The individual floral elements are then combined to give a balanced composition. Reflection is a key element in my artistic interest, whether the reflection in contemplation, reflections on water, or the reflections of symmetry. With this design a simple reflectional symmetry and overlap fill out the length of the scarf, within the artistic restraints of the elongated canvas.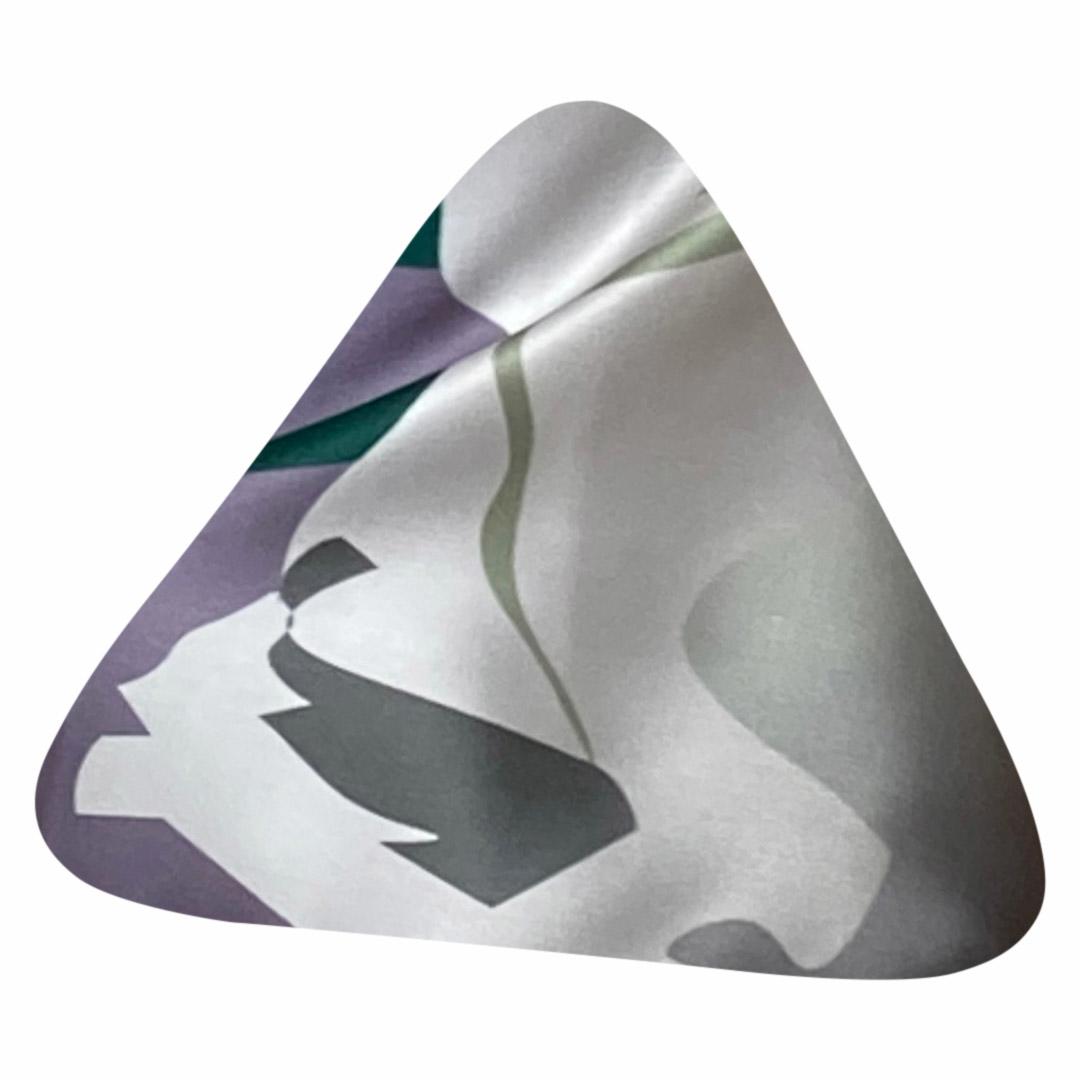 The soft dove grey background complemented the purity of the white tulips, subtly balancing the composition. The internal refraction of light by the pure silk's long fibers adds a rich silvery shimmer. I chose a satin weave to add glamour, a wonderful drape and lustre.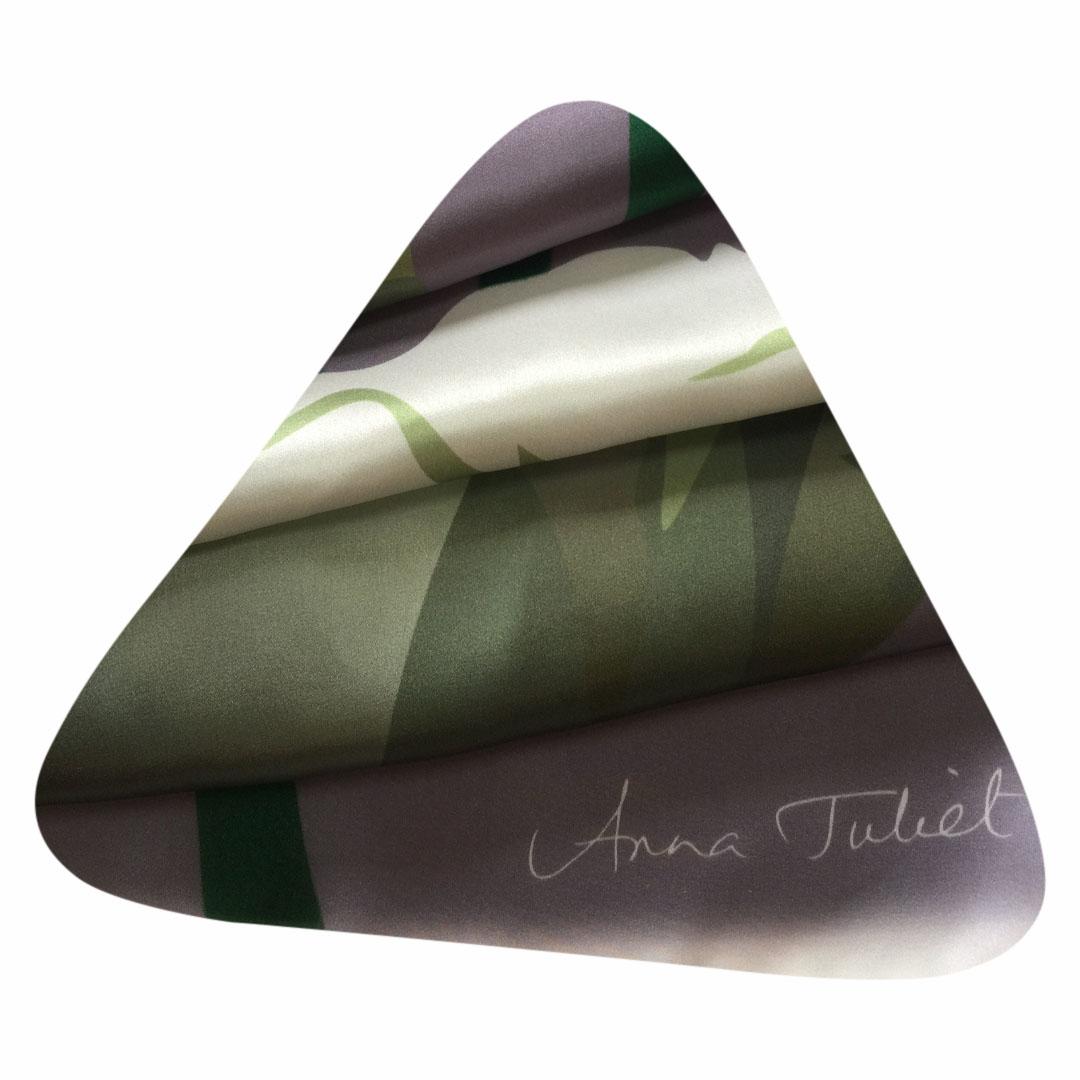 The designs are finished with a graduated border which frames the composition and provides interest at the edge of the scarf, in a colour that complements the main floral elements. These scarves are designed as a whole, with the intention that the art is balanced in both form and composition. Finally, I added my signature when the artwork was complete.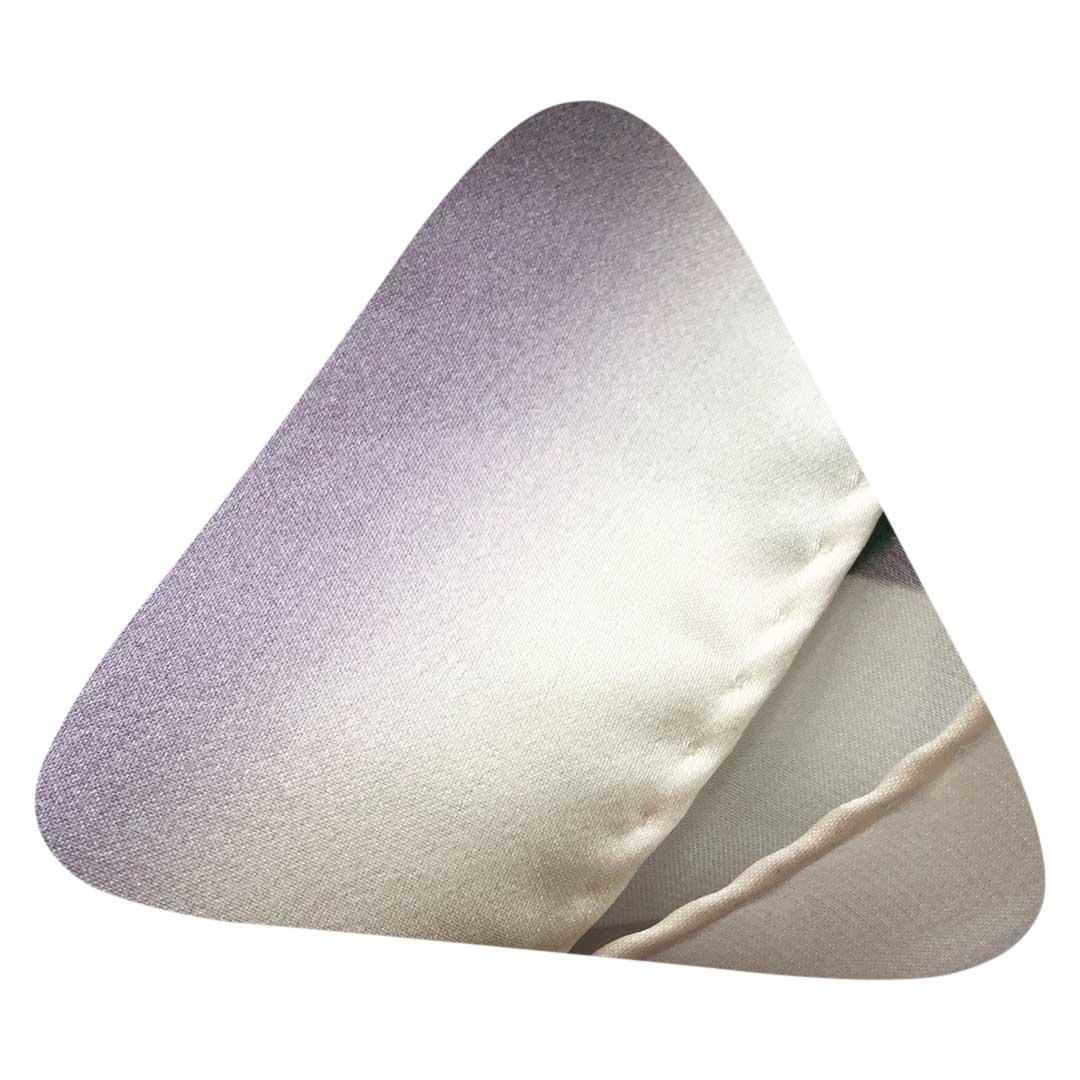 The large areas of plain colour and the subtle colour gradients in my designs are technically difficult to reproduce in the manufacturing process. It is much easier to print a design with small repeats and busy or detailed patterns which disguise minor faults. Each scarf is carefully examined to ensure that it is perfect before it is prepared for sale. The edge is completed with an Italian-style rolled hem. All my scarves are made here in the UK.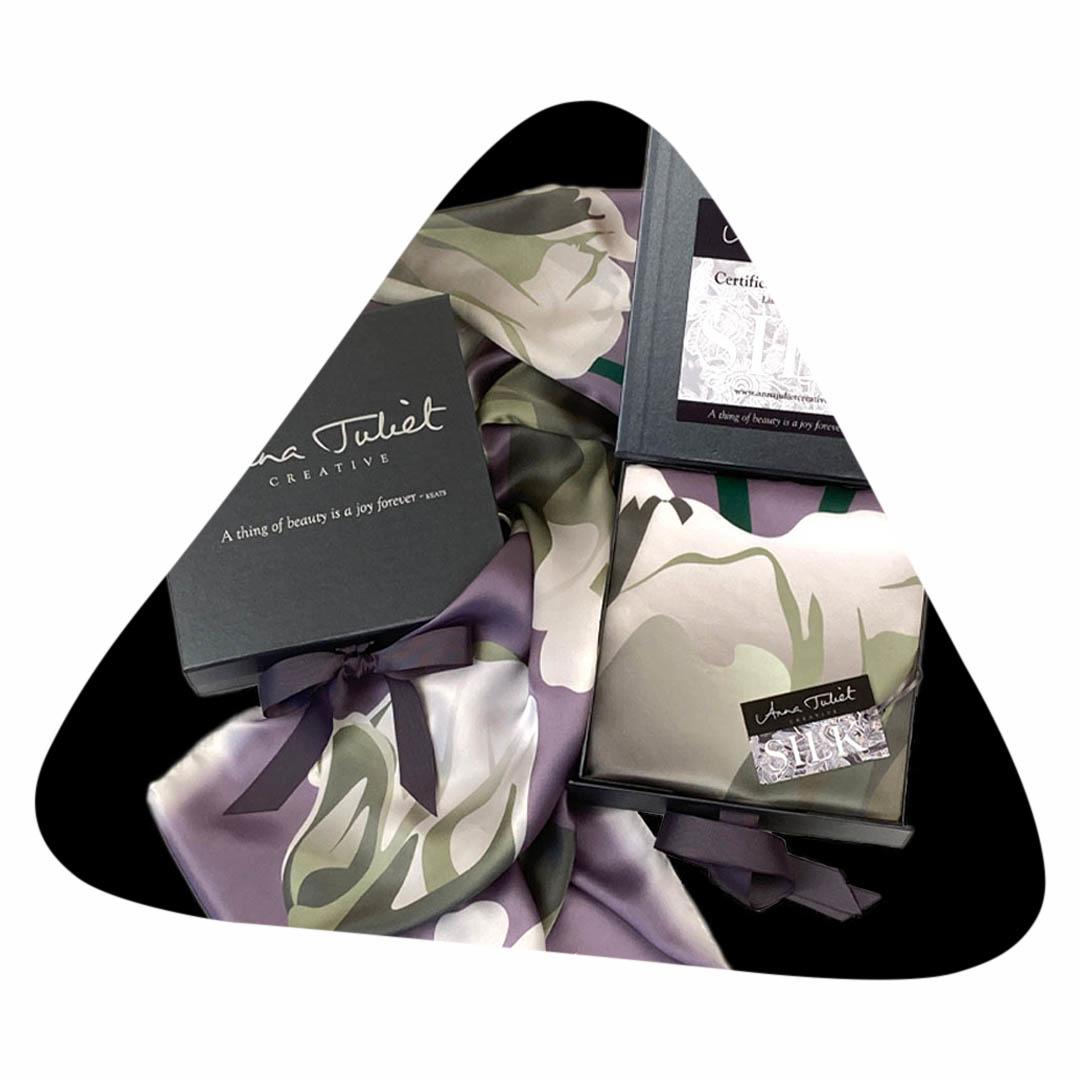 Each limited edition pure silk scarf is beautifully presented in an attractive branded pewter-coloured gift box, with a certificate of authenticity. It is wearable straight from the box - there is only one fold along the length - no need to run for the iron before you can wear it. These scarves are only available through my website. Wrap yourself in art and take the beauty with you.